Welcome to ABC Ranker
Welcome to ABC Ranker Animation Center!
ABC Ranker, we are passionate about animation and dedicated to providing top-notch animation services to our clients. Our goal is to bring characters and stories to life through the power of animation.
Whether you're looking to promote your business, educate your audience, or tell a captivating story, ABC Ranker Animation Center is here to bring your ideas to life. Join us on this animated journey, and let's create something extraordinary together!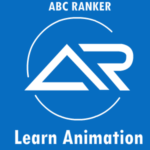 Why choose us?
By choosing ABC Ranker Animation Center, you can expect exceptional quality, customized solutions, industry expertise, timely delivery, and a focus on your satisfaction. We look forward to creating outstanding animations that bring your ideas to life!
OUR TEAMS
At ABC Ranker Animation Center, our talented team of animators is the driving force behind our success
Er.Vivek Kumar
Animator
Aryan Das
Animator
Mamta Verma
Script Writer
Deep Sikha
Voice Artist